Branding and marketing 360 campaigns for over 300 sub brands including the parent brand, licensed partners, 
and e-commerce.
Role:
Head of Creative Services, Lead Designer / Sr. Graphic Designer / Photographer
Team:
Eric Duncan, VP of Marketing
Nathan Isherwood, Marketing Director
Jon Benson, Sr. Graphic Designer
Michele Feghali, Sr. Graphic Designer
Kate Daigler, Jr. Designer
Wes Ellis, Photographer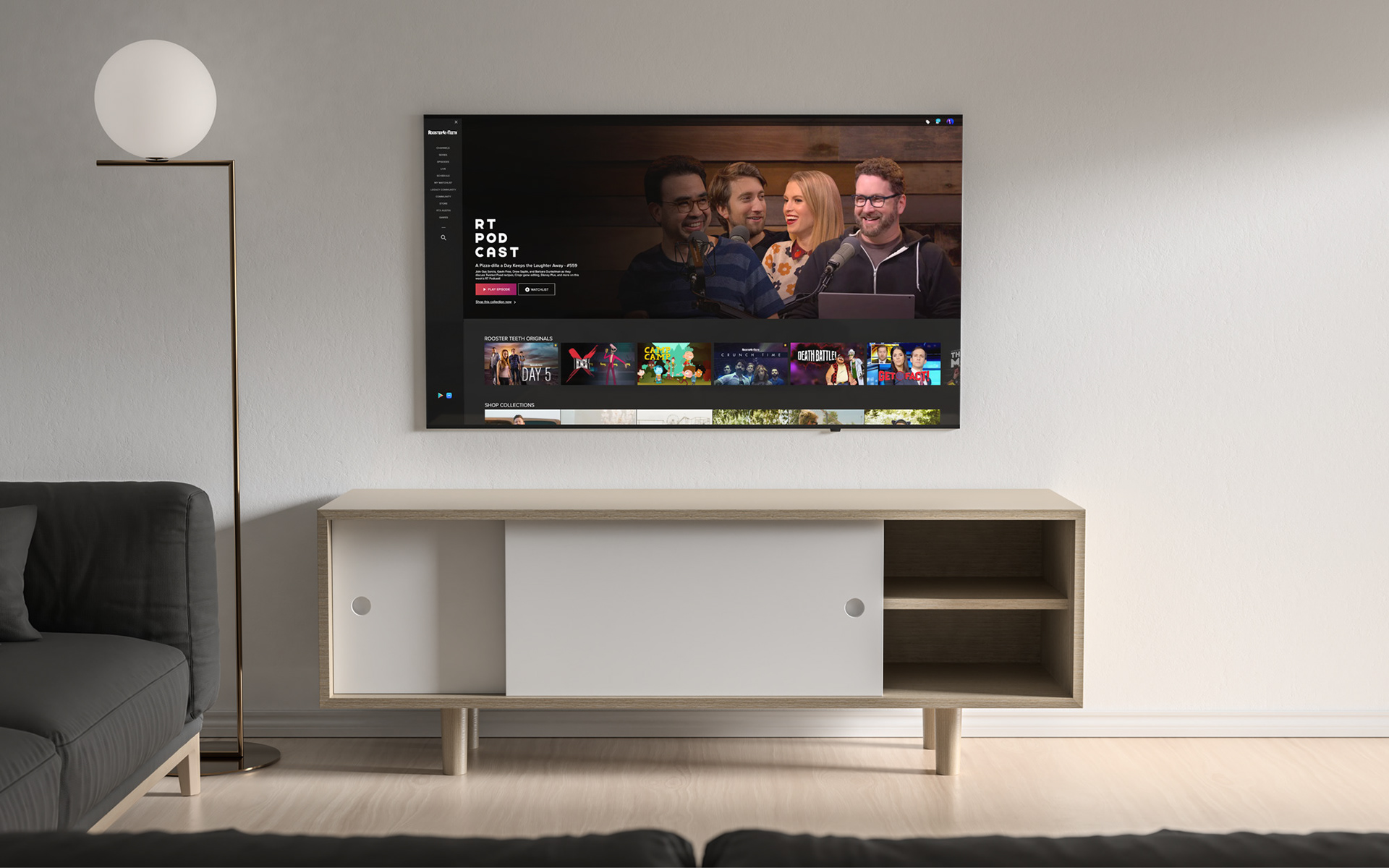 IDENTITY + BRAND GUIDELINES
In 2019 one of my primary goals was to solve a company-wide problem revolving around brand and style inconsistency. We created a detailed, comprehensive brand guideline to streamline the style, voice, and identity of the long-enduring brand. The brand guideline serves as a template we based the shortened style guides for the remaining 300 shows and sub-brands of the production company.
While working with my team we discovered a wide variety of improper logo usage. We worked across all channels to update our identity to the current, approved usage internally and externally. These elevated assets streamlined the collaboration process, positioning Rooster Teeth to work seamlessly with brand partners, sponsors, and media. 

​​​​​​​
Previous iterations of the iconic logo varied in color, multi-color, and gradient. To take the brand to a stronger, more impactful, elevated look, we limited the logo usage to all solids in the 3 brand colors of red, white, and black. The solid colors create a powerful visual wherever used and internally eliminated cross-department confusion about which logos were approved for use.