gen:LOCK featuring an all-star cast of voices from award-winning actors such as Michael B. Jordan, Maisie Williams, David Tennant, and Dakota Fanning, the science-fiction series delivers an action-packed tale of mechanized warfare. 
Don't worry - the nanotech can't get you here. You're safe! 
Role:

Art Director / Lead Designer
Team:
Nathan Isherwood, Marketing Director
Sam Starr, Marketing Programming Coordinator
               ORIGINAL KEY ART                                                          REVISED KEY ART 
The launch campaign included designing billboards for New York and Los Angeles, homepage takeovers for Crunchyroll, VRV integration, as well as a full ad suite, emails, social content, and Michael B. Jordan's after party. — Sadly, it did not include drinks with Michael B. Jordan, but we persisted.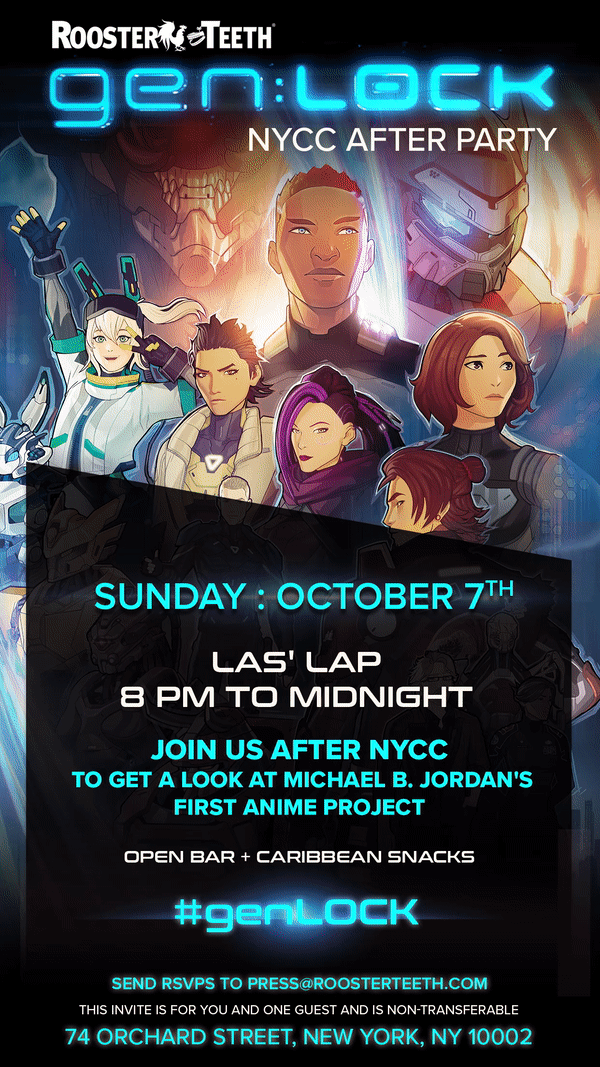 TIMES SQUARE                                                                   BROADWAY                      
After the success of season one, with an all-star cast, genLOCK was considered for nine Emmy nominations!
Sometimes you gotta go with your first instinct. You gotta go with your gut. That's kind of how I live my life you gotta go with your gut.